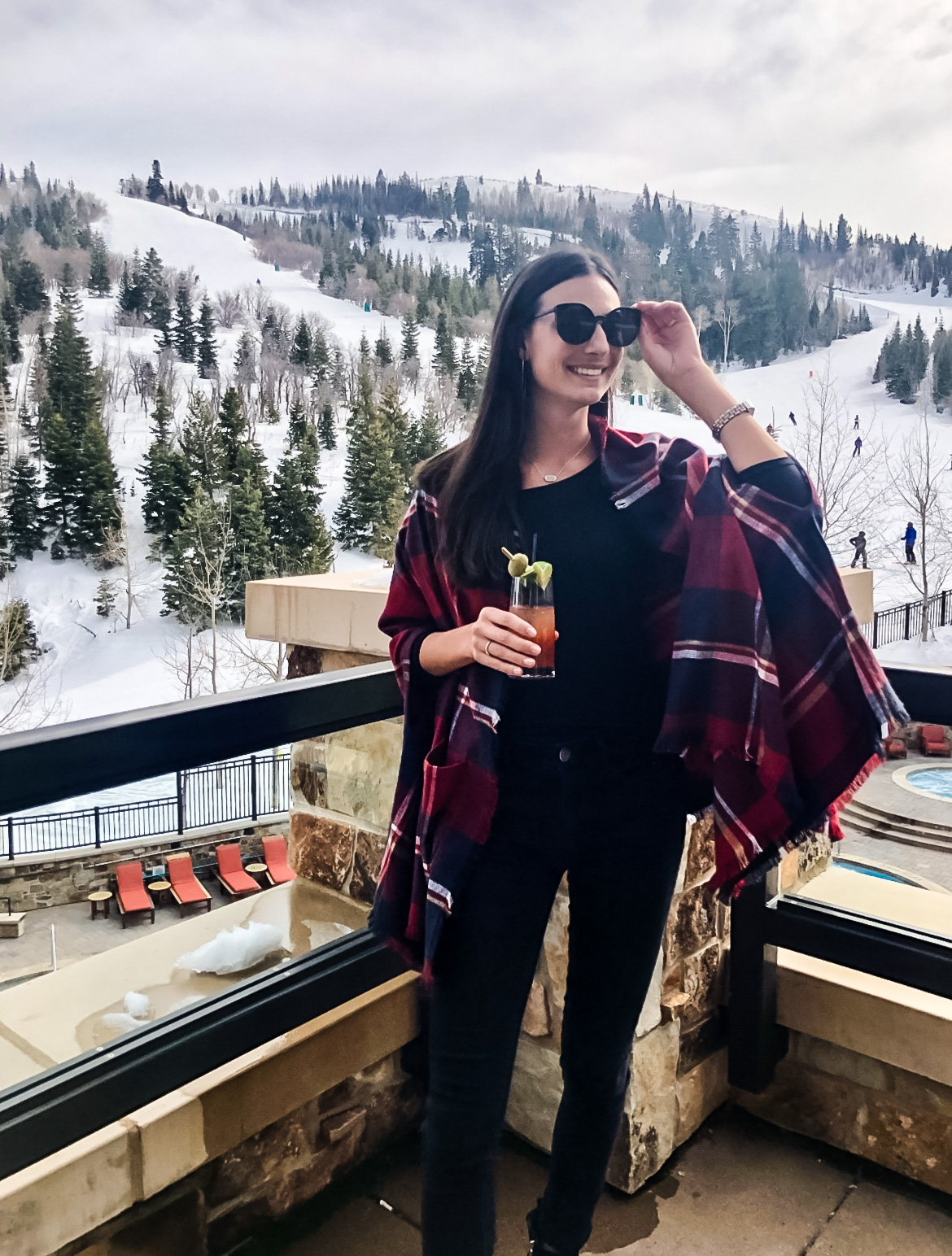 Maybe you have been tasked with planning the perfect bachelorette party for your bestie bride-to-be. And we all know a long weekend girls trip is ideal! But where to go? With so many options, I've narrowed down 10 ideal bachelorette party ideas & destinations to ensure your planning is off to the perfect start. 
Dont have time to read it all now? Pin it here to safely save it for later.
1. Scottsdale, AZ
Let's start the list off with the destination of my bachelorette party in 2019! The theme was Scottsdale before the veil, and we had SO much fun! It's the perfect destination for a long girls weekend.
We rented a big Airbnb with a pool in the back, and enjoyed the perfect mix of hiking, food and a night out on the town. Here's a few highlights to get your trip planning started:
-Hike the Sunrise trail to Sunrise Peak
-Brunch/lunch at Olive & Ivy
-Dinner at The Mission
-A night (or two) out in Old Town
2. Bachelorette Party Ideas: Park City, UT
Park City is the perfect destination if you are looking for winter wonderland vibes. This town has all the ingredients for the perfect girl's trip- great food, night life, and plenty of daytime activities.
If skiing is your thing, I definitely recommend a day or two on the slopes. But if you have a group that has never skied, tubing is just as fun! We had a blast still getting out in the snow with less physical exertion.
Here are a few other must do's in Park City:
-A meal at the St. Regis Deer Valley (we did brunch and I still have dreams about the food!)
-A rental house (or hotel) with a hot tub
-A day enjoying the snow
-A night out
-A shopping day
3. Chicago, IL
The windy city is the perfect place to celebrate with your favorite girls! Although I would recommend going between May-September, there is nothing better than summer in Chicago. The possibilities for food and fun are endless, and the option to get out on the water on Lake Michigan is an amazing perk.
Here are a few other ideas if you are wanting to celebrate in Chi town before the gown:
-Charter a boat on Lake Michigan. Windy city hair, don't care!
-Lunch at Beatnik (the aesthetic is amazing)
-Dinner at Lil' Ba-Ba-Reeba
-Night life in River North- my personal favorites are Bub City (a country western bar) and Howl at the Moon
-Cindy's rooftop
-Dinner, drinks or late night disco at Celeste
4. Bachelorette Party Ideas: Key West, FL
Sunny Florida is always a good idea, don't you agree? The water, culture, laid back vibes and cuisine… count me in! It is such a unique destination, and perfect for a girls trip. You'll get New Orleans vibes as you walk down Duval street, enjoying the beautiful old architecture and no shortage of establishments to have a drink and a good time.
Some recommendations to get your trip planning started include:
-a day (or night) out on Duval Street
-A picture at the Southernmost Point Buoy
-Blue Heaven for some food and drinks
-Ernest Hemingway House and Museum
-Mallory Square at Sunset
-Charter a boat
If you are looking for a more in depth itinerary, I've written a whole post about my weeklong trip to the Keys here!
5. New Orleans, LA
New Orleans is always a good idea. I have no doubt you and your girls will enjoy the Big Easy! New Orleans is known for its nightlife, music and cuisine.
I would recommend staying close to the French Quarter so you can walk to most of the bucket list sites. Here are some highlights you should be sure to include for this bachelorette party idea:
-Explore Bourbon Street (some favorite bars of mine include Pat O'Brien's, The Beach, Boot Scootin' Rodeo and the Carousel Bar in Hotel Monteleone)
-Eat beignets at Cafe Du Monde
-Try etouffe, gumbo, red beans & rice, or a po'boy at Felix's Restaurant and Oyster Bar
-Go to a drag brunch or shopping on Magazine Street
You can find my complete in depth guide for even more recommendations (including where to stay) here.
6. Bachelorette Party Ideas: Bozeman, MT
Bozeman Montana exceeded so many of my expectations. Between hot springs, the BEST food, and endless activities there is truly something for everyone. Skiing is available at both Big Sky and more locally (and affordably) at Bridger Bowl during the winter season, while fly fishing with a guide is the perfect outdoor spring activity. Channel your inner Beth Dutton and take your girls to experience Montana!
Some of my top recommendations include:
-Dinner at Blackbird
-Breakfast at Little Star Diner
-Bozeman Hot Springs (I've heard it's even cooler when it's lit up at night!)
-MAP Brewery
-Shopping downtown
-Something outdoors! You can ski, fish or hike the M trail
-Explore the nightlife downtown- Copper Whiskey Bar was neat
For a complete guide with links, visit my dedicated post here (with bonus Jackson Hole, Wyoming content too!)
7. Oxford, MS
Yes, Oxford Mississippi is a college town (home to the University of Mississippi), but it's also full of fine dining, nightlife and cultural activities to keep you busy during the day too! You may enjoy finding it emptier during the summer months or the long 6 week Christmas break, which means easier reservations and quicker drink service. However, the only time I would really avoid is a home football weekend or graduation (unless that is the reason you are going!).
Some stops you must make include for this bachelorette party idea:
-Craft cocktails at Bar Muse
-Dinner at Snackbar, St. Leo or Jensei
-Breakfast at Big Bad Breakfast
-Lunch (& maybe a frozen mojito or two) at Volta Taverna
For a complete guide to this top college town, you can read more here!
8. Bachelorette Party Ideas: Branson, MO
This recommendation may surprise you, and it is definitely nontraditional! But enjoying the beauty of the Ozarks including fine dining and resort style accommodations at Big Cedar lodge, and the fun that comes with a large recreational lake makes for a great girls weekend.
You could enjoy being a lake bum all weekend, or get out and hike, shop, and even go to amusement and water parks! Here are a some of my non-negotiable recommendations:
-Stay, play or eat at Big Cedar Lodge
-Rent a boat and explore Table Rock Lake
-Catch a concert at Black Oak Amphitheater or Thunder Ridge Nature Arena
For a more complete weekend guide, you can visit the dedicated post here with included links on where to stay and more on boat rentals!
9. Seaside, FL
30A is a beautiful part of the Florida panhandle with white sand beaches and crystal blue water. Seaside is one of the communities nestled along 30A with excellent beaches, shopping and food. It's the perfect bachelorette party idea!
I recommend looking online to rent a house big enough to accommodate your group. Here are some other favorites to do and see while you're there:
-Bud and Alley's Restaurant for happy hour or dinner
-Food trucks/Airstream row in Central Square
-Boutique Shopping (and maybe a frozen beverage or two) in Central Square
-Dinner at The Bay or Surfing Deer
– & obviously lots of time at the beach!
10. Bachelorette Party Ideas: Miami, FL
Last but not least, Miami Florida is an excellent choice for your bachelorette party! I have yet to be disappointed in the food or service anywhere in the city. They sure do know how to entertain. Yes, there is always a party on South Beach, but if you want chiller vibes there are plenty of Miami neighborhoods to fit that bill too.
One of my favorite beaches in the area are on Key Biscayne, a barrier island just south of Miami. This area is definitely more family friendly, but I have enjoyed great times at the restaurants and on the beaches of the Ritz Carleton here.
If you want to go to South Beach, I recommend:
-Stay at the Confidante, enjoy the pool & beach
-Eat at Strawberry Moon
If you are staying on mainland Miami, I recommend:
-Happy Hour at The Wharf
-Dinner at Cantina La Veinte
-Go out to Barsecco
-Eat at The Rusty Pelican for a great view of the city
–Peacock Garden Restaurant & Grill
–Wynwood Walls
–Serena Rooftop
–Vizcaya Museum & Gardens
Bachelorette Party Ideas: A Quick Recap
So for a quick recap, here are my top ten bachelorette party ideas & destinations:
1. Scottsdale, Arizona
2. Park City, Utah
3. Chicago, Illinois
9. Seaside, Florida
10. Miami, Florida
Enjoy the journey,