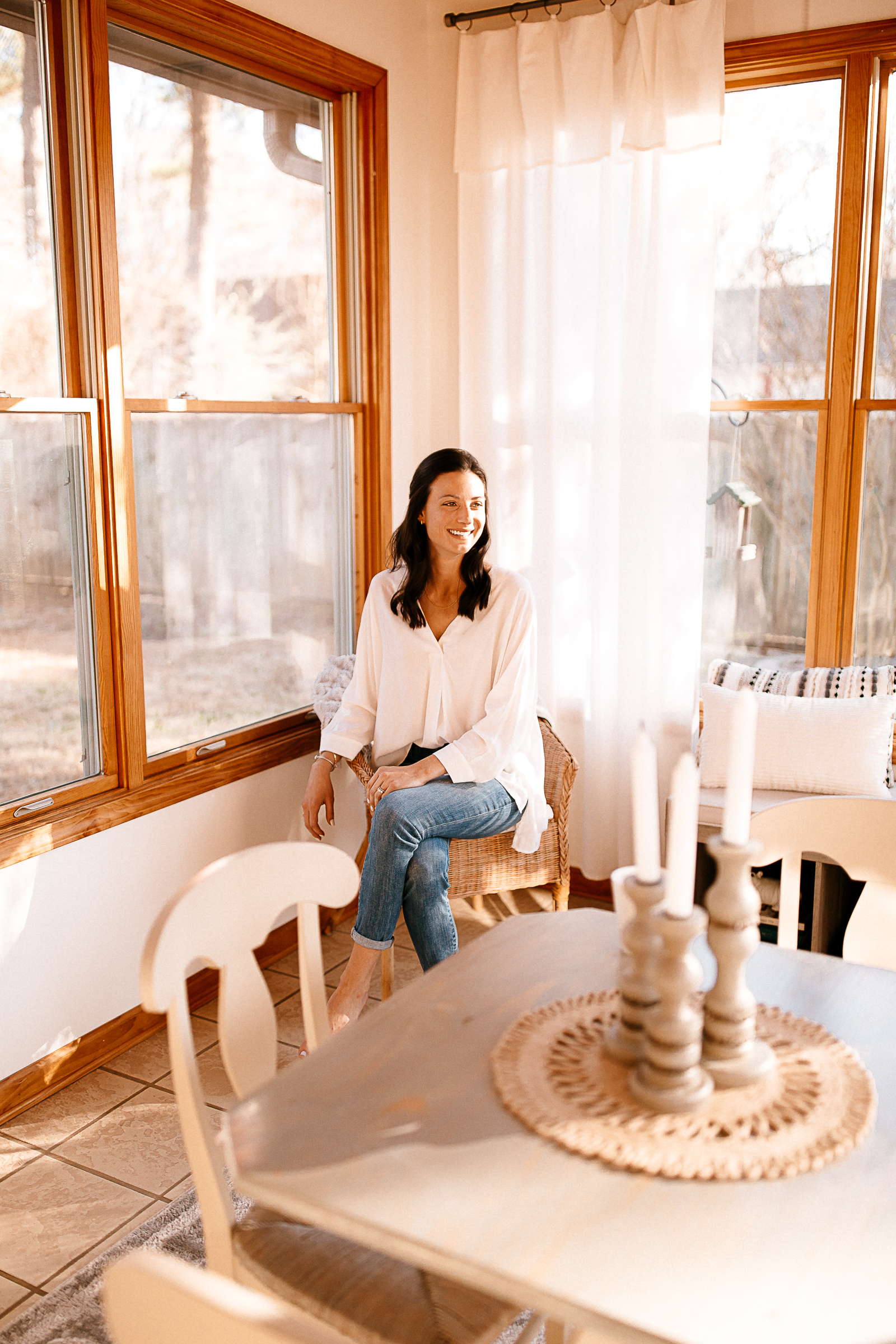 When you are looking for easy, quick and affordable home finds, Amazon is hard to beat. Read on to discover my top 5 Amazon favorites to bring big updates for a small price.
It's hard to avoid Amazon this day in age. Whether you love it or hate it, it's hard to deny it has made our lives easier. Over the years I have purchased quite a few home items from Amazon, and wanted to share my favorites with you.
To make the list the product had to exceed expectations, qualify as a "budget" find, but still deliver that high end look. Let's see what made the list!
Don't have time to read the whole post now? Pin it here to safely save it for later 🙂
This post contains affiliate links for your convenience which may reward me in the event of a sale. Note that I only recommend tools and products I have personally used and loved.
All prices listed were current as of publication date, but are subject to change.
This was one of my first DIY projects in our Riverdale Ranch. It's a great way to take up wall space while filling your house with meaningful family photos in an organized and tasteful way. Check out tips to add a pop of color, and how to be sure you will love the pictures & layout before printing.
These black gallery wall frames are a great budget find available on Amazon. The price listed includes all 9 matted frames with a template to hang on the wall and mark all your nail holes to help ensure even spacing. It makes hanging a breeze
Link to Gallery Frames, under $65
You might not have know these existed. But custom faucet style toilet tank levers (AKA toilet flushers) are something every household should upgrade to. When I shared the first 5 things to do after closing on a new house, replacing the toilet seats made the list. But I think you should go ahead and replace the toilet flushers too!
We had generic silver levers in both bathrooms. In the guest bath, all other fixtures were oil rubbed bronze so I got an oil rubbed bronze flusher to match.
In the master bath, I actually chose to mix metals with silver and gold. I needed another touch of gold, and thought this flusher was a perfect way to incorporate it. Changing the toilet flusher also made my list of things to do to update your bathroom without any reno! Six simple ways to put a quick band aid over a dated or poorly styled space until you can save up for that big renovation some day.
Did you know? Mixing metals is cool- I'm always for you doing you. A general rule of thumb is to make sure there are at least 2 items of each metal in your space.
Link to custom faucet style toilet tank levers, under $25
Amazon Home Find #3: Grout Pen
Who knew a grout pen existed? It is the perfect solution to lighten and brighten dated, dingy tile. Sometimes no matter how much you scrub, you just can't restore old grout to a suitable condition.
I tried this white grout pen in our master bath where we had beige tile and tan grout. Ideally I would love new tile! But for now the grout pen has done wonders to brighten it up and make it look fresh and clean.
And yes, I'm sure you are wondering if it is durable. I did mine over 2 years ago and it still looks great, no complaints here!
This invention is truly genius. So often, a stark white (or dated almond) electrical outlet cover throws off the vibe of a freshly painted room. You wish you could just paint right over the existing outlet and call it a day, but I've heard that's a fire hazard. That's where this product comes in.
After you unscrew your old outlet plate, these outlet covers are installed over the electrical gangs and cover the whole area. Then, they can be painted to match your walls. Hallelujah. This product is truly a game changer.
Link to paintable electrical outlet covers, under $3
Last but not least, these quality shower bottles make me really happy. Anyone else hate the look of mismatched shampoo, conditioner and body wash bottles? Here's your solution.
This is probably the most I would ever spend on something like this, but 2 years later and they are still in perfect condition. I rate them five stars! Especially if you have a clear glass shower door and have to look at rainbow colored bottles all the time. Or maybe you just want your guest to feel like they've stepped into a fancy hotel shower. Either way, it's a small touch that goes a long way.
Link to pump shower dispensers, under $25
This concludes my list of top 5 Amazon home finds! I hope at least one (if not all) of these products can add affordable beauty and function to your home.
A few other favorite home finds include:
–Favorite affordable knock off vintage rug options
–Supplies to organize your spices
–Favorite closet organization finds
–Affordable marble bathroom accessories
Enjoy the process,