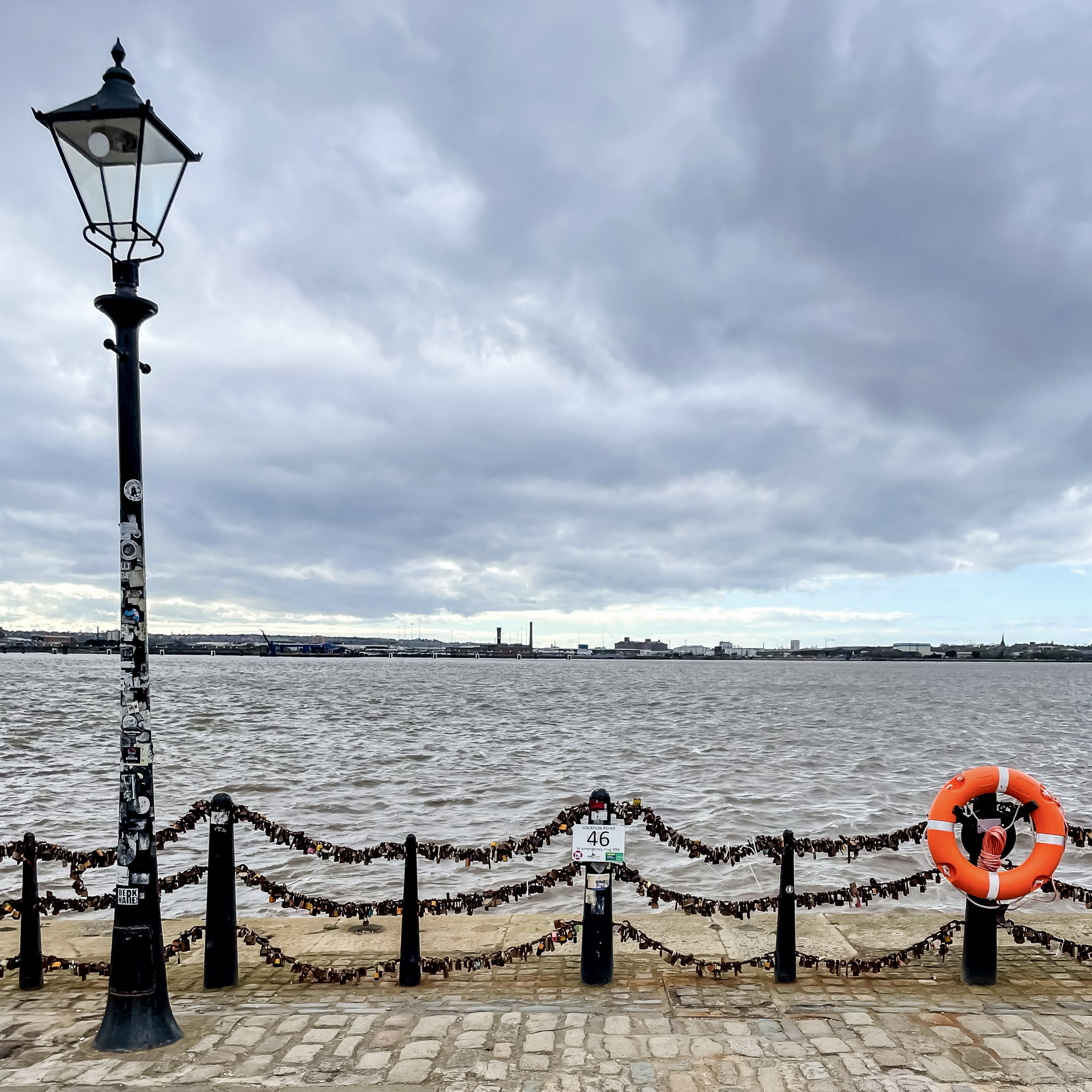 Welcome to Liverpool! A city made famous by the Beatles, but with so much more to offer. Discover the 10 most famous landmarks in Liverpool any first time visiter must see. Oh, and a downloadable travel map to keep everything in one place 
Liverpool is the UK's fifth largest city. A port on the River Mersey, it holds a long history as a working class maritime town. In 2008, Liverpool earned the "European Capital of Culture" title, and has since enjoyed a creative revival.
Did you know the Titanic has several ties to Liverpool? Although the Titanic did not leave from Liverpool's ports, it was registered in Liverpool and carried the city's name on her stern. The managing company, the White Star Line, had its headquarters in Liverpool and is where the telegrams sharing the tragic news of the disaster arrived. The names of the 1,500 who perished were read from the balcony of the White Star Lines Albion Building to the crowds below. At least 1 in 10 crew members of the Titanic were from Liverpool, including the 8 heroic musicians and the lookout who spotted the iceberg. 
Don't have time to read the whole post now? Pin it here to safely save it for later 🙂
We were lucky enough to have a friend in Liverpool who served as our tour guide for 3 days, and made this leg of our two week journey through the UK phenomenal. It was nice to have a break from full time travel navigation, planning and decision making for a few days. And lucky for you, I am sharing this five star itinerary complete with 10 famous landmarks you must see in Liverpool from a local's perspective. Enjoy!
Liverpool Travel Guide Bonus
To save time, download my whole trip map with all the places I recommend already marked for your convenience! 
1. Anfield Stadium
From the train station, our friend drove us to see the two football (soccer) stadiums in town where Everton and Liverpool play. Everton was the first club in the city. Then Liverpool was created. Liverpool plays at Anfield stadium, one of the largest football stadiums in England.
The stadium is imposing and impressive, very different from the intimate game experience we had a few nights prior at Crystal Palace's stadium Selhurst Park. We walked around the outside of the stadium, and saw the memorial of the 97 who died in the Hillsborough disaster in 1989.
2. Strawberry Fields
Next, we drove to the red gates of Strawberry Fields. Gifted to the Salvation Army in 1934, the grounds were opened and used as an orphanage. John Lennon used to play on these grounds as a child, and used these experiences as inspiration for the Beatle's song "Stawberry Fields Forever". 
3. Penny Lane
Continuing with the Beatles theme, we saw and snapped a pic on Penny Lane. Penny Lane is an actual street near a bus stop familiar to John, Paul and George during their childhood.
"'Penny Lane' was kind of nostalgic, but it was really a place that John and I knew … I'd get a bus to his house and I'd have to change at Penny Lane, or the same with him to me, so we often hung out at that terminus, like a roundabout. It was a place that we both knew, and so we both knew the things that turned up in the story."- Paul McCartney
4. Metropolitan Cathedral of Christ the King
There is a long history of conflict between Catholics and Protestants in Great Britain, and especially in Liverpool. The proximity of the two cathedrals in Liverpool serves as a sign of peace and tolerance. The more modern, Metropolitan Cathedral of Christ the King Roman Catholic church was completed in 1967. Nicknamed "Paddy's Wigwam", it's a refreshing example of a more modern worship space.
5. Philharmonic Dining Rooms
On your walk down Hope street from the Metropolitan Cathedral of Christ the King to Liverpool Cathedral, make a pit stop in Philharmonic Dining Rooms. Paul McCartney performed at the Philharmonic as a young musician, and returned for an impromptu concert in 2018. The rooms are private and handsomely decorated. Worth a visit, and maybe a midday pint!
6. Liverpool Cathedral
Liverpool Cathedral is the Anglican cathedral. It's traditional architecture is more similar to what you would expect from a European church. This cathedral is the largest in Britain, and the 8th largest church in the world. It is half a mile down Hope Street from the Catholic cathedral. Powerful and domineering, it is free to enter and tour.
7. Albert Docks
Liverpool was a major port for general cargo, raw materials, slave trade, and a port of departure for immigrants into North America. Today, still a port on River Mersey the docks are also home to shopping, restaurants and sightseeing.
Albert Docks along with five other locations in the city center of Liverpool were listed as UNESCO World Heritage sites in 2004. However, they recently (and controversially) lost this title after construction during the Liverpool Waters project. If you are looking for other World Heritage sites to check off your list while in the UK, here are some others we got to see:
–The Lake District National Park
–The Pontcysyllte Aqueduct in Llangollen, Wales
–Old and New Towns of Edinburgh
8. Liver Birds & Lamb Bananas
So what in the world are Liver birds and lamb bananas? Pronounced "lie-ver bird", these statues sit atop the Rough Liver Buildings. They are fictional characters used as a symbol for the city of Liverpool since 1350. Legend has it the male and female birds (Bertie and Bella) keep watch over both the city and the sea to keep Liverpool safe.
So now onto lamb bananas… The Lambbanana was a statue first presented to the city in 1998 as a cross between a lamb and a banana, representing popular cargo in the city's docks. In 2008 to celebrate its standing as the European Capital of Culture, 125 replica statues were created, and scattered throughout the city. It's a fun scavenger hunt to see how many lamb bananas you can spot while sightseeing!
9. Pose with the Beatles Statue
Located right outside the British Music Experience, the Beatles statue is the perfect place for a photo op. Donated by the Cavern Club in 2015, these icons look right at home and commemorate 50 years since the foursome took the stage in Liverpool.
10. The Cavern Club
You must pay a visit to the underground Cavern Club pub where the Beatles have played over 300 times. There is always live music so pop in, have a pint, and leave your mark among the many other signed bricks. As we were meandering through the venue, we saw a window box paying homage to Liverpools' sister city, our home town of Memphis,TN! The world is a small, ironic place sometimes. We promised our Liverpool friends if they ever made it across the pond to Memphis, we'd take them to B.B. Kings Blues club on the infamous Beale Street.
Final Thoughts on Famous Landmarks in Liverpool (& Food!)
I have covered all of the most famous landmarks you will need to see if you find yourself in Liverpool. I'll bet after all that sightseeing, you'll find you've worked up quite an appetite. We enjoyed two fantastic meals in Liverpool at Coast for lunch, and Mowgli for dinner.
Coast coffee is a great lunch spot, in a neat neighborhood and walking distance to a historic 1 screen cinema. I'm a sucker for places with a good interior and exterior aesthetic, and Coast did not disappoint. The honey soy chicken sandwich was superb. Overall a great place to grab a lunch bite!
For dinner, our friends treated us to their favorite restaurant in town. Mowgli Street Food is a trendy and eclectic Indian fusion restaurant with the best shareables around. Their bio on their website captures the essence of what owner Nisha Katona has created, so I won't try to say it better. "Mowgli is all about how Indians eat at home and on their streets… Mowgli is not about the intimate, hushed dining experience. It is about the smash and grab zing of healthy, light, virtuosic herbs and spices." It is an experience not to be missed!
The pic above and on the left is a bucket of "chat bombs", a crisp bread puff filled with chickpeas, spiced yogurt, tamarind, coriander and pomegranate seeds. An explosion of sweet, savory, creamy goodness unlike anything I've ever eaten.
I hope this helps ensure you don't miss any famous landmarks in Liverpool, and enjoy some good food along the way. If you want more information on how to plan a trip, especially an international voyage for a week or two, I share all my planning tips and tricks here.