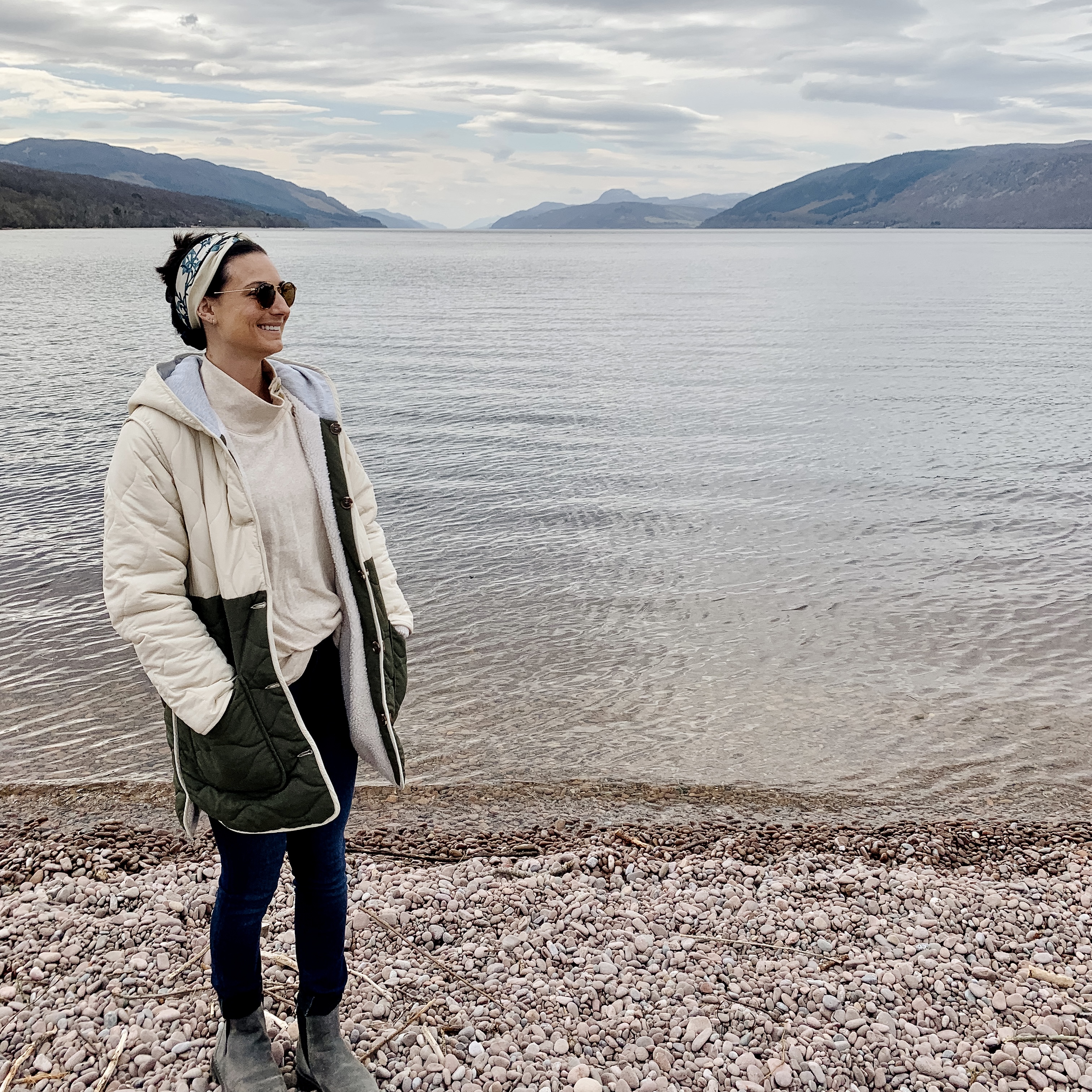 Let me share my DIY process for planning travel so you can set off to your dream destination confidently, safely, and efficiently. Learn how to plan travel like a pro!
Ever wanted to travel internationally, but didn't know where to start? Traveling can definitely push you out of your comfort zone, especially if there is a language barrier and you lose cellular service that you are used to relying on for day to day transit, communication and entertainment. I'm excited to share my 6 step tried and true travel planning process with you.
Without much thought or reservations (oh, to be young), I spent four weeks traveling Europe. One of us was well traveled, and her skills and confidence definitely helped our trip go smoothly while teaching me a lot about how to travel internationally. 
A few years later, I spent two weeks traveling Thailand. Once the travel bug bites, it's hard to ignore it! Travel is so important to expand your worldview, soften your heart to other cultures and ways of life, and instill a sense of gratitude.
Most recently my husband and I spent two weeks backpacking in the UK, seeing highlights of England, Wales and Scotland by plane, train and car.
So, you have these big travel dreams, but need to know where to begin the planning process. Here's where I come in. I'm generalizing my trip planning process to be applicable to any destination. Let's jump in and learn how to plan travel.
Not looking to travel out of the US? Scroll to the end of this post to find my list of 15+ city guides all across the United States!
Don't have time to read the whole post now? Pin it here to safely save it for later 🙂
Let's DIY Your Trip!
How to Plan Travel Step 1: Research
It's time to start streamlining your travel goals, and start narrowing down possible destinations. Things you should keep in mind are: 
-Time of year
-Budget
-Trip duration
-Vibe (active & fast paced, or slow and relaxing)
-Number of travel companions
-Self guided vs. tour
Once you have considered the variables above and visualized the details of your trip, it's time to start planning. 
STEP 2: Outline a General Itinerary
Put pen to paper and write out a general idea of your itinerary. My favorite way to make sure my travel route makes sense is to look up routes tour companies take in countries I am interested in visiting. 
For example, when I went to Europe for the first time I spent the first 2 weeks on a tour with Contiki. Their route through western Europe started in Paris, then Amsterdam, Berlin, Prague, and Rome. This route was accommodated with a mix of bus rides, trains and planes. Using a tour company's itinerary can help you optimize efficiency!
While you are outlining your route, be sure you are also keeping a map close by to make your trip efficient geographically as well. We made a mistake during our Thailand trip where we traveled from Pai to Krabi, only to cross back over to the other coastline via bus to load a ferry to Koh Samui. Had we been looking at a map, we would not have chosen to travel out of our way to Krabi for just one night. But even in hindsight knowing we had made a mistake, it's ok! We got to see a new place.
And while we are on the topic of perceived travel "mistakes", I'm going to mention a bit on the topic of mindset. Unless you are heading to a resort to stay and lounge for a week, you will probably be spending quite a bit of time traveling from location to location. Enjoy this time too! Like in DIY when I say "enjoy the process", it's important during travel that you enjoy the journey, and not just the destination. 
Back to planning your itinerary
You also want to think about flights there and back. Flying into a large hub is typically cheaper and more accessible with less stops than a smaller airport. For most of my major international trips, I booked a multi-city itinerary. For example, I've flown into London then left through Edinburgh. Believe it or not, this multi-city route was actually a bit cheaper than round trip in and out of London! This also meant we didn't have to waste time retracing our steps back to London just to catch a flight home. 
Geographically, we started our recent UK backpacking trip in London and decided to work our way north. I wrote out a general itinerary of key cities and places I wanted to see, then tried to divvy up the days and nights to make sure it was reasonable in the 2 week duration we had to travel. 
How to Plan Travel Step 3: Narrow Down Transport
So now that you have a general route in mind with destinations chosen, it's time to figure out not only how you will get from place to place, but make sure it is cost and time effective. 
Transportation options usually include plane, train, bus and personal car rental. Depending on the country you will be in and your comfort level, renting a car may or may not be an option. For example, if I was traveling alone I would not rent a car. However, my husband insisted he wanted rent a car and drive in the UK. Renting a car comes with pros and cons, and you can learn all about our experience if it's something you are interested in.
Pros include the freedom to be on your own schedule, and go between destinations as you please. You can also see more rural destinations that may be impossible or difficult to get to via public transit. We were able to put the Scottish Highlands and the Lake District on our UK itinerary because we chose to drive ourselves, and had the car to explore the area in and around the National Park. 
Cons of renting a car include safety, responsibility and possibly cost. For example, most cars in the UK are manual transmission, therefore you have to pay more if you want an automatic. Driving on the opposite side of the road and navigating roads without my usual Apple Maps overwhelms me. My recommendation is to use Google Maps and download the area you will be visiting so you can use it without cellular service.
Ok, so now let's discuss how to commute between cities. Your options are typically planes, trains, busses and ferries. To decide which mode to choose really depends on distance, budget, route and cost. It's worth it to research all your options. I have traveled all of the above methods of transit, and there are obvious pros and cons of each. It's up to you to determine how to balance time vs. money, and what's most important to you. 
STEP 4: Finalize Your Itinerary 
So by now, you should be able to nail down a more specific itinerary that includes destinations and how you will travel from one place to another. The beginning and ending points should be set in stone, and decide how many days and nights you will spend in each place in between. 
For example, here is what my final (handwritten) draft looked like for our England, Wales and Scotland trip: 
How to Plan Travel Step 5: It's time to Book! 
Does anyone else get significant anxiety over booking things, especially international flights? I put off this step because it brings me so much anxiety, but if you have taken your time to plan out every step up to this point, along with both a rough and finalized itinerary and route, you should have no fear pulling the trigger and booking those flights.
After your big flights are booked, you can think about booking your stays. I have done hostels, Airbnbs, and hotels. Where you choose to stay is completely dependent upon your expectations for comfort, budget and size of group you are traveling with.
With 3 girls, we found it easy and affordable to split one hotel room with a pull out, cot, etc. Hostels are a fun choice if you are young, and ok with limited space and shared bathrooms. Airbnb's are great if you enjoy feeling like you are staying at a friend's house, and often the luxury of a kitchen and extra space is nice when you are away from home for an extended period of time.
Hotels can be hit or miss in my experience. Sometimes you get what you pay for, sometimes you are pleasantly surprised, and sometimes you feel like you got scammed. My recommendation is to do research and choose a hotel based on neighborhood. 
One final option is a fun mix of Airbnb and hotel called Sonder. Our first experience with Sonder was during a bucket list trip to New Orleans, and we have nothing but good things to say! We liked the safety of the space in a building similar to a hotel, but the room was larger and more personalized, similar to an Airbnb. They are also fairly priced. Check out their growing list of cities and locations while deciding where to stay. 
Finally, it's time to book transport from place to place. It's best to start tracking prices, but often you don't need to book 4-6 months in advance for smaller airlines, trains, ferries or busses. Just do you research, and make sure to track prices so you know if they are trending up or down. 
STEP 6: Create a General List of Must See Sights & Experiences
Now it's time for the fun part when learning how to plan travel! Planning what to do, what to see and where to eat and drink. Sometimes I struggle to find the balance between over planning my trips down to the minute, and showing up to go with the flow. I think a happy medium is important!
Some of my fondest travel memories have come from something spontaneous we stumbled upon, or a hole in the wall recommendation from a local I would never have known about from online research ahead of time. Try to find the balance here. 
I recommend choosing 1-5 "non-negotiables" depending on how long you will be traveling. For example, my husband and I both chose 3 "non-negotiables" for our 2 week trip to ensure we made time to do things we were both interested in.
My list for the UK included a proper afternoon tea experience, at least a one night stay in a historic castle, and hitting all the major sites from the show Outlander in the Highlands (sue me- I love the show). My husband chose to go to a soccer game, see the Churchill War Rooms museum, and stop in over Liverpool to see an old friend from camp. This helps to guide the trip and make sure some of your biggest points of interest are included, while leaving room for spontaneity along the way. 
When it comes to planning, I like to use Google Maps to "save" different points of interest, restaurants and bars. This is helpful to keep all of my recommendations in one place, and plan sightseeing day by day by geographic location. That way you can maximize your time without running all over the city.
I also get hungry (or at least notice hunger) all of a sudden if I've been busy all day. Having some food options pinned in Google Maps can be helpful in a pinch. This strategy helps stave off getting hangry! Which is about the only thing that can get me grumpy while traveling (anyone else?)
If you are a fellow foodie like me, check out the all inclusive guide to foods you MUST try while in the UK!
I hope this tutorial sets you up to successfully plan a trip of your own! There is nothing more rewarding than seeing a dream you have come to life. Sure, you can use a travel agent (which I'm not knocking at all, just not my style!), or travel with a tour group, but there is nothing quite like doing exactly what you want to do, and having the freedom to do so once you know how to plan travel.
If international travel is not your thing, I also have plenty of city guides for you to check out stateside! Including: 
Northeast
Southeast
Midwest
West
Enjoy the journey,