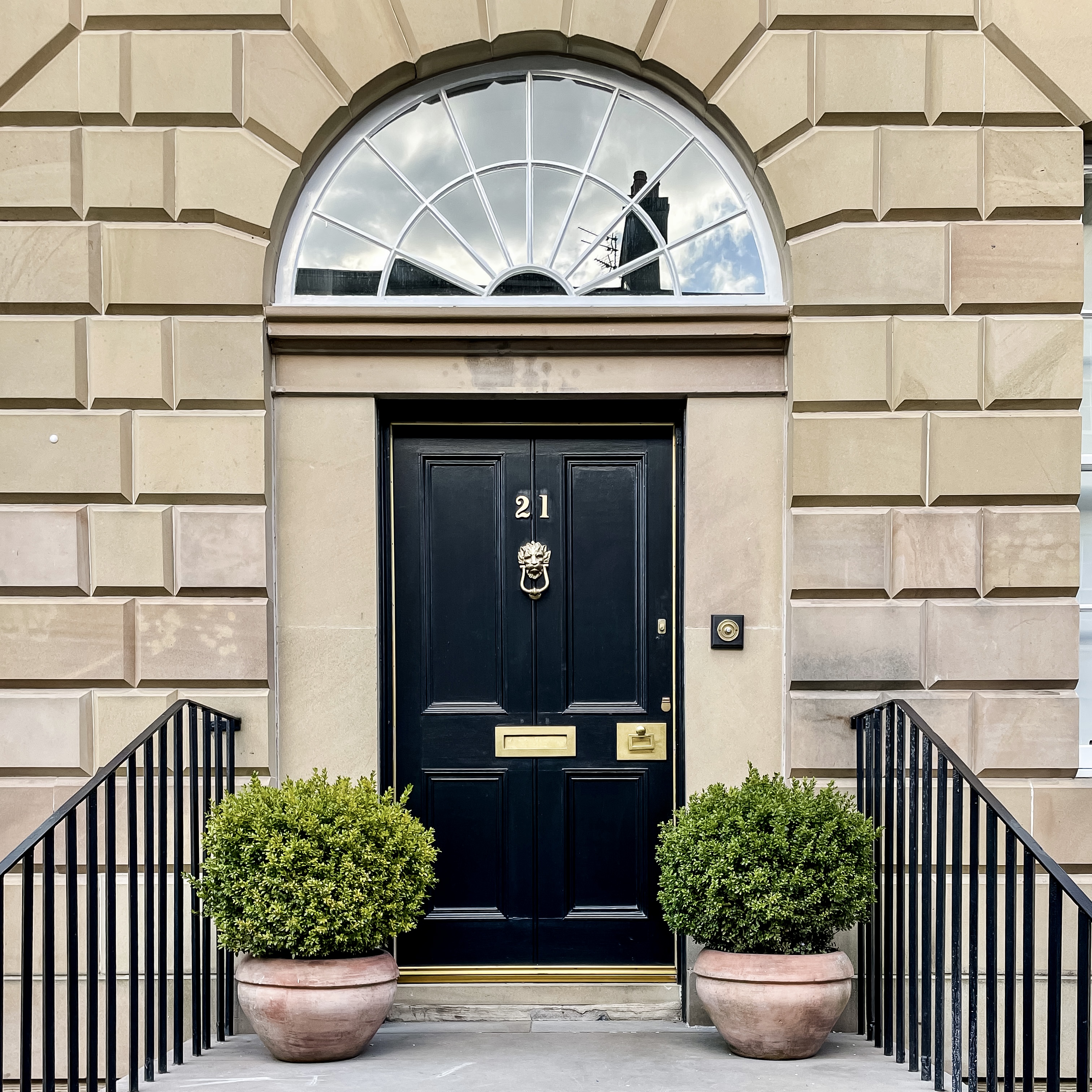 Imagine waking up in Little Venice, London among the quaint canals and locals. Or a Bed & Breakfast in the Lake District nestled between rolling hills and lakes. Or maybe a hotel in downtown Inverness right on the riverfront, or an 800 year old castle with too much history to fit in this introduction. Let me share where to stay on your 2 week UK holiday.
Whenever you travel, booking accommodations can be one of the toughest decisions you make. I'll share some tips to help ensure you will be pleased with your home away from home. But it's not always rainbows and roses. I'll also share how I felt bamboozled into less than ideal accommodations, and what to do when that happens.
Don't have time to read the whole post now? Pin it here to safely save it for later 🙂
Europe is always a good idea, don't you agree? The charm, culture, cobblestone and cuisine… count me in! We chose to stay on mainland Britain and visit England and Scotland during our two week backpacking in the UK. Our itinerary is great for first time visitors to give you a quick taste of everything the UK has to offer. Let's talk about where to stay.
Where to Stay in the UK: #1. Airbnb
The first place I always search for accommodations is Airbnb. I love feeling like a local when exploring a new place, and often feel the value is much greater for more the space, location and square footage you get.
Airbnbs often have not only a bedroom and bathroom, but also a living room and kitchen. Add laundry facilities with a washer and dryer, and you've got much more homely accommodations than a hotel room in my opinion.
When it comes to Airbnb, I have found the reviews to be extremely helpful and accurate. I book stays with lots of positive reviews, and hosts with good ratings and response times. I have yet to have a bad experience with Airbnb, and have found that working one on one with hosts is much more accommodating than large hotel chains with things such as early check in, etc. It never hurts to ask!
I booked Airbnb stays in London, Bath, Liverpool and Edinburgh. We enjoyed our space and stays in each one, and especially the locations!
2. Bed & Breakfast
Is there anything better then a European Bed & Breakfast? Especially one that overlooks the British countryside in a National Park. I love finding a B & B option when I am staying somewhere more remote so I know I have a convenient breakfast option and coffee without having to venture too far too early.
Our stay at Randy Pike B & B was so much more than just a convenient breakfast. From the friendliest hosts to the decadent fragrance spilling out of the room upon arrival, the stay was truly luxurious. This destination is a must when deciding where to stay in the UK.
Before we go too far, I want to share some of the neat history of this place. Wray Castle, only a 20 minute walk away on Windermere lake, was built by a retired surgeon in 1840. Randy Pike is the old Gentleman's hunting lodge on the Wray Estate, renovated to the luxury accommodations they are today.
The room, bed, bathroom and breakfast were all five star in my book. After days of hard and fast travel through London, Oxford, Bath, Liverpool, and Wales it was so nice to breathe fresh air and enjoy a bit of secluded extravagance. With only 3 standard rooms and 1 honeymoon suite, you'll want to book as early as you can. Each room has it's own unique decor and style, but all have expansive bathrooms, super king size beds, and comes complete with daily housekeeping and comfy robes.
Randy Pike is the perfect Lake District accommodation. Just far enough away from the city center that you feel like you can enjoy the fresh air while easily drivable to everything Ambleside, Grassmere and Windermere have to offer.
Last, the breakfast was truly amazing. There is a menu for you to mark your preferences the day before, which includes options like teas and coffees, fresh baked croissants, and a full proper English breakfast (especially if you're trying to cross off foods from your British bucket list).
Where to Stay in the UK: #3. Hotel
A hotel is probably the last accommodation option I search for when booking a stay. I feel like it's hard to get a feel for what you are going to get. The photos are often old and no longer current, and claims are exaggerated. However, I was pleasantly surprised with our stay at the Radisson River Ness Hotel in downtown Inverness, Scotland.
The location is perfect (with or without a car), the front desk staff was helpful and accommodating, and the rooms were spacious with a good full size shower (a luxury in budget friendly European hotels). For the price, we would not hesitate to book here again when deciding where to stay in the UK.
Hotels do come with additional services you may not find at an Airbnb, including a receptionist, room phone to make local calls (which can be a relief when you only have a cell phone without international service), a gym, bar and restaurant. This hotel was also centrally located to allow us to explore Inverness on foot.
4. Castle
Finally, I did not think a trip to Great Britain was complete without staying in a castle and pretending we were royalty. In fact, it was one of my non-negotialbles during the planning process for this 2 week trip.
We decided to stay at Dalhousie Castle outside of Edinburgh, Scotland. Dalhousie is the longest inhabited castle in Scotland. Built in the 13th century, the castle was home to the Ramsey clan. Noteworthy guests of the castle over the past 800 years include King Edward 1 while on his way to meet William Wallace at the battle of Falkirk and Oliver Cromwell. The castle also withstood a 6 month British siege led by King Henry IV.
The online reviews were scarce at the time we booked, but the hotel website looked impressive. They claimed to be a 4 star hotel, with a top rated spa and dungeon restaurant in house, earning the double AA rosettes. Unfortunately, these claims could not have been further from the truth. The service from start to finish at both the hotel reception and restaurant were sub par. The room was tired, old, and smelled worse than some of the seediest antique stores I've visited.
I don't normally share bad reviews on this blog. I prefer to keep it a positive space where I share favorite tools, DIY's, and travel experiences. However, I felt the need to share this failure to help you learn from my mistakes. This castle has so much potential. It's sad to see it so severely underperforming.
I hope this guide helps you choose accommodations when planning a getaway. You have options, and it's important to explore them all! If you want more information on how to plan a trip, especially an international voyage for a week or two, I share all my planning tips and tricks here.