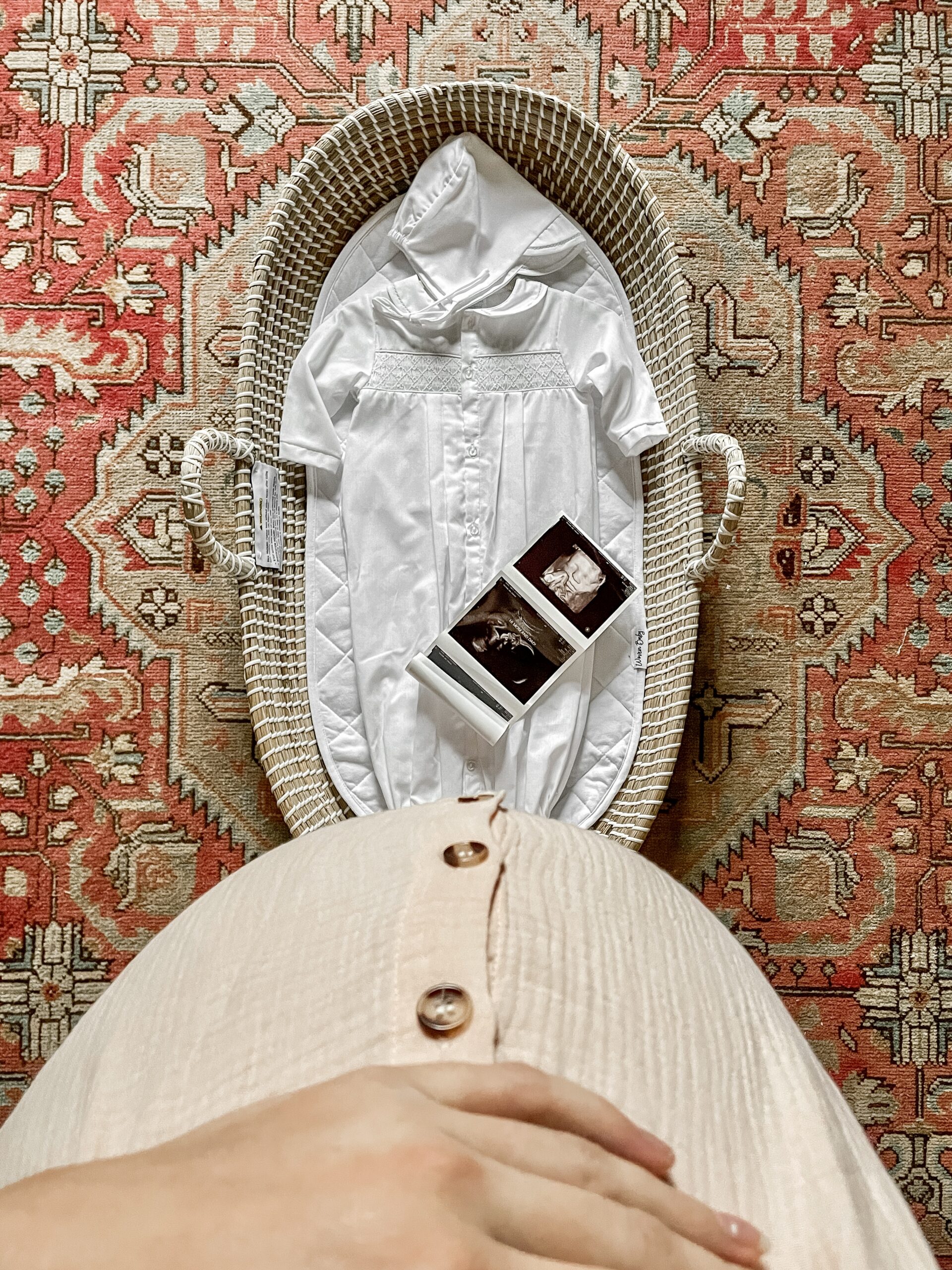 1 room. 8 weeks. Countless DIYers coming together to encourage and inspire. Welcome to the One Room Challenge! Keep reading to discover my plans for my this Spring's One Room Challenge as I transform our guest room into a gender neutral nursery.
I'm so excited to be participating as a guest in the 2023 Spring season of the One Room Challenge (ORC)!
This post contains affiliate links for your convenience which may reward me in the event of a sale. Note that I only recommend tools and products I have personally used and loved.
Past One Room Challenges
My first time participating in this event was during Spring 2021 when I transformed not one, but BOTH of my outdoor patio spaces! You can see a re-cap of all projects as well as the final before and after's of both spaces.
Better Homes & Gardens Magazine?
Not only did I achieve two completely refreshed outdoor patio spaces just in time for summer, I also happened to be one of the DIY'ers that caught an editor's eye at Better Homes & Gardens that led to a feature in their May 2022 magazine!
The One Room Challenge lasted 8 weeks, so I completed 8 projects during the process including DIY custom cornhole boards, a DIY potted string light stand , pallet wood outdoor shoe and tool storage boxes , re-painted exterior siding, and a DIY checkerboard tabletop. But the star of the show was this DIY vertical hanging wall planter.
A lot of my DIY projects, especially in the early days of Emily Rone Home, were based off inspiration and projects I was recreating after seeing it on Pinterest or Instagram. I enjoy being transparent, sharing where my inspiration came from and writing about my experience with the project (because no two DIY'ers make the same mistakes, so learn from our trial and error!). The vertical hanging wall planter may have been the first completely original project I imagined and planned myself.
It's so much more fun to DIY alongside so many other likeminded individuals, share weekly progress, and keep up with everyone else's projects along the way. I knew I wanted to participate again, but in Spring 2022 we decided to take a 2 week backpacking trip to the UK. Since last year didn't work out, I knew I needed to find a way to participate this year!
One Room Challenge Nursery Plan
Lo and behold, I am expecting our first baby April 2. This was the perfect opportunity to not only participate in the ORC again, but complete a total room transformation from a guest bedroom to a sweet, gender neutral nursery!
Unfortunately, I have limited "before" photos. But here are a couple shots of the quaint guest room as it was for the first 2 years in our Riverdale Ranch. It was truly an empty canvas once we got all of the furniture moved out.
The most tedious task was cleaning all of our junk from the closet so we could dedicate it to baby Rone. It's amazing how much "stuff" we were able to accumulate in just 2 years of living here! But starting with a blank slate felt good (and necessary).
These pictures are rough, but this was during the purge and re-organization process.
We already had this great build in closet system I think will be great for all the little baby things. I decided to add labels to all the drawers and baskets to keep everyone in the house (ahem, my husband) and I on the same page with where things go. I labeled drawers by content (i.e. size, type of clothing, etc.) so everything has a home!
Planning a room for a brand new family member is exciting! But can also be overwhelming, especially with all the other baby related tasks that need to get done. I realize baby may not even make it to his or her own room for 4+ months. But as a first time mom, nesting and putting a room together feels like a right of passage.
As I was planning and researching, I decided to break this nursery project down into 7 elements I want to incorporate to create the perfect, timeless gender neutral nursery. These included:
1. Choose a Sage Green Paint Color
2. DIY Fluted Wall Moulding
3. Faux DIY Pinch Pleat Curtains
4. Update a Vintage Dresser into a Changing Table (Without Paint!)
5. All the Details
7. DIY Nursery Art Prints
These plans are all based around the star of the show- a Turkish vintage rug from Curated Provisions. A rug can and should serve as the anchor in any space. There is nothing better than a hand woven rug with worn colors and a timeless design. Especially in a nursery!
A vintage rug is the definition of a classic design element. It is neat to know you own a piece of history that is unique, natural and handmade. Hand knotted Turkish rugs also stand the test of time. They are made from organic materials such as wool, cotton and silk fibers, and natural dyes. The color is typically extracted from nature using flowers, roots, vegetables and insects. These dyes outlast synthetic dyes, even in direct sunlight.
Unlike most factory produced rugs, vintage rugs get better with time. They retain their value, and their textures and patterns have existed for thousands of years which means they will never go out of style. Often, these hand-knotted rugs can be passed down for generations if well maintained.
Interested in learning more? Download my vintage Turkish rug Ebook to learn about all my favorite places to buy! From local stores to online sources and Instagram shops, I've got the inside scoop. Get instant links to 10 of the best sellers to start a collection of your own.
Be sure to check out all the other guest participant's projects. I'm sure you'll find at least a few you'll want to follow this season!
Enjoy the Process,